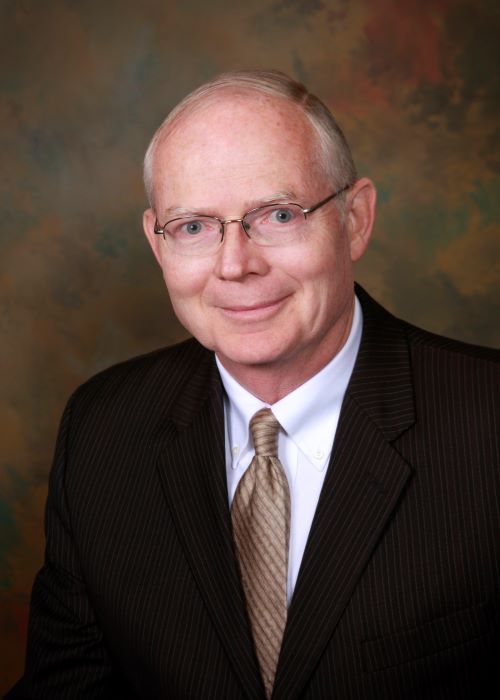 John received his B.A. degree with honors in political science from Willamette University. John then completed a post-graduate fellowship in political history and ethics at the University of Helsinki, Finland. Returning from Finland with a wife, Mirja, with whom he now works on their 52nd year of marriage, John entered law school at Willamette University College of Law. During law school, in addition to running a catering business and teaching an early-morning daily scripture study class for high school seniors, John worked as a legal extern for what was then the Oregon Mental Health Division. Upon graduation from law school, John, Mirja and their toddler son, moved to Sweet Home to work as an associate, and later partner, with William O. ("Bill") Lewis.
After Bill Lewis became a full-time judge, with various other partners and associates through the years and now as Senior Counsel with Morley Thomas Law, John has represented many local businesses and individuals in real estate, estate planning, probate and general business matters. As a major focus in his law practice, John represented adoption agencies, adoptive parents, birth parents, putative fathers, children and extended family members in hundreds of child adoption cases all over Oregon.
He is a past chair of the Oregon State Bar Family Law Section's Standing Committee on Adoption and Assisted Reproductive Technology Law. John also served on the Oregon Law Commission's Adoption Law Work Group, taught continuing education courses on adoption and real estate related subjects and provided adoption-related forms for the Juvenile Law Deskbook for the Oregon State Bar. John is a past chair of the Oregon State Bar's Lawyer Referral Service Committee and served two terms on the Bar's Local Professional Responsibility Committee. With his wife, Mirja, John is a District Award of Merit winner for the Calapooia District of the Boy Scouts of America. For nearly 20 years, he served part-time as Municipal Judge for the City of Lebanon, Oregon. John is a former member and past president of the Sweet Home Rotary Club and is a past member and President of the Board of Directors of the Sweet Home Economic Development Group, Inc. and a past member of the Sweet Home Community Foundation board.